5 things you can do to help your Web designer to give you a terrific website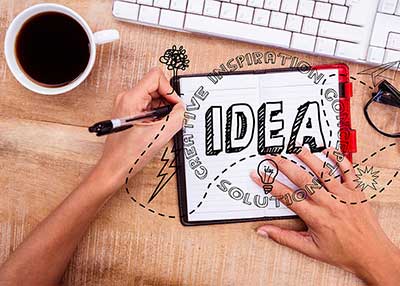 A little known fact is that a lot of time taken in developing a website is spent by the client in getting the material together or getting approvals. Faster the client responds, faster the site gets done. At times we have had to wait weeks for inputs and other times it's been almost overnight.
If you would like your website design project to go smoothly and fast, then you, the client must be better organized and prepared for the engagement. Here are a few tips to help you put things together so that when your web designer comes knocking, you are already ready with it.
1. Setup a team for approvals and content collation.
Website design is one of those activities that will need inputs from different parts of the organization including hr, sales, strategy or production. This diverse sources of information need to be properly managed.
Appoint a one person contact who will handle all the requests that originate from the web developer and then empower him/her with a team that can get stuff done within the organization. Nothing is worse than appointing someone to help develop the website and has zero clout in the organization.
2. Collate the logo, images, photos and other graphic items that might be needed.
Nowadays almost every site needs good photos to stand out. These photos can come from the company but need to be collated. The client can gather them from different areas within the company. Collate them according to their different categories and select the best ones to share with the web designer. They can cut it on a DVD or upload it to a file sharing site for download.
The web designer will also need the company logo and the brand manual for guidance. These should also be collected and given to the web agency.
3. Sort out important information, presentations, case studies and other materials
We have had cases where the client has plopped down a bundle of material and said, 'It's in here somewhere'. We then waste hours wading through the material trying to sort things out which is not a productive use of an web agency's time.
On the other hand many clients provide us with properly sorted documents, each in their respective folders, properly titled along with supporting images or presentations if needed. This helps us concentrate on the web development and speeds up the whole process. Clients should strive to be latter rather than the former.
4. Break down a few doors within the organization to get the required information.
Many times we are sitting on our hands doing nothing while a crucial piece of information is stuck with a senior manager or someone who is too busy. I am always amazed when people tell me that so and so person is busy with work and will respond later. Isn't developing a company website not work? In this day and age it probably is one of the most important work a company can do.
We need someone on the client's side who can break down doors and get the required information with minimum delay. Someone who is not afraid to disrupt people and get them to take time out for this crucial work.
5. Ensure that payments are made as promised when milestones are completed.
Pay onto others as you would like them to pay onto you!
A web design agency has expenses as well. If it completes a milestone on a timely basis, ensure that the promised payment is made. It is amazing how much frustration we face reminding clients to release the next installment.
If you pay the web agency on time, they are relaxed and look forward to the next stage. Everyone is happy and the project hums along merrily.
As a web designer we truly appreciate and love to work for clients who are particular about the payments. If the roles were reversed, wouldn't you want the same? Pay onto others as you would like them to pay onto you!
In Conclusion
As the Scouts motto says, 'Be prepared'. A little bit of organization and work can go a long way to create a fast and smooth development process.